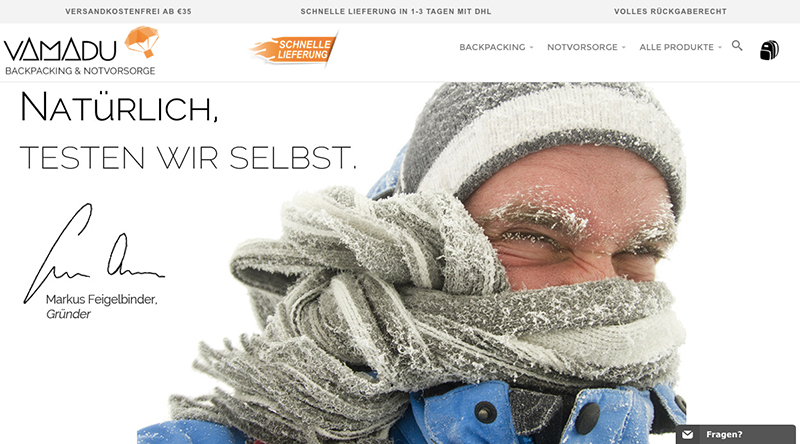 About VAMADU
Vamadu is a German shop that sells great quality backpacking equipment.
With a good backpacking equipment you are always prepared unexpected situations in foreign countries. None of us likes to think about storm damage,  and it is usually too late when suddenly you are in a flooded basement and the power cuts out. Check out their selection at their store.
Linkcious Case Study (On blog)
Linkcious works automatically on blogs too. Depending on the context of the blog article, Linkcious will select related products from the shop area and recommend related products on the blog. See screenshot from this blog page.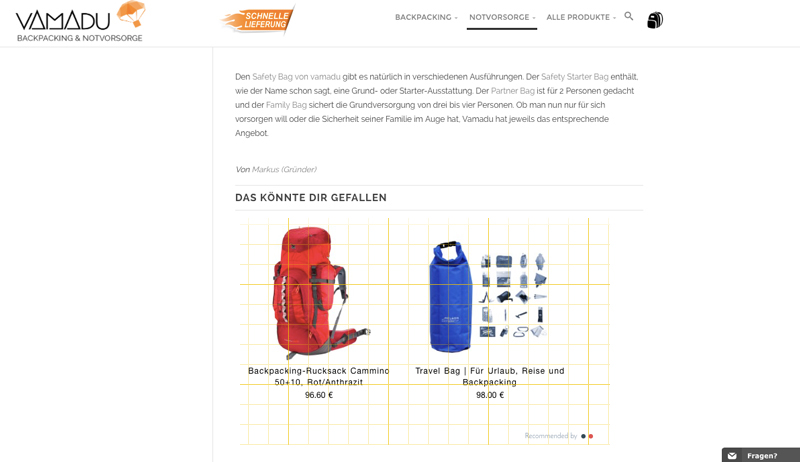 Linkcious Case Study (German Websites)
As you can see from below, Linkcious works perfectly for German language websites too. Screenshot is grabbed from this product page.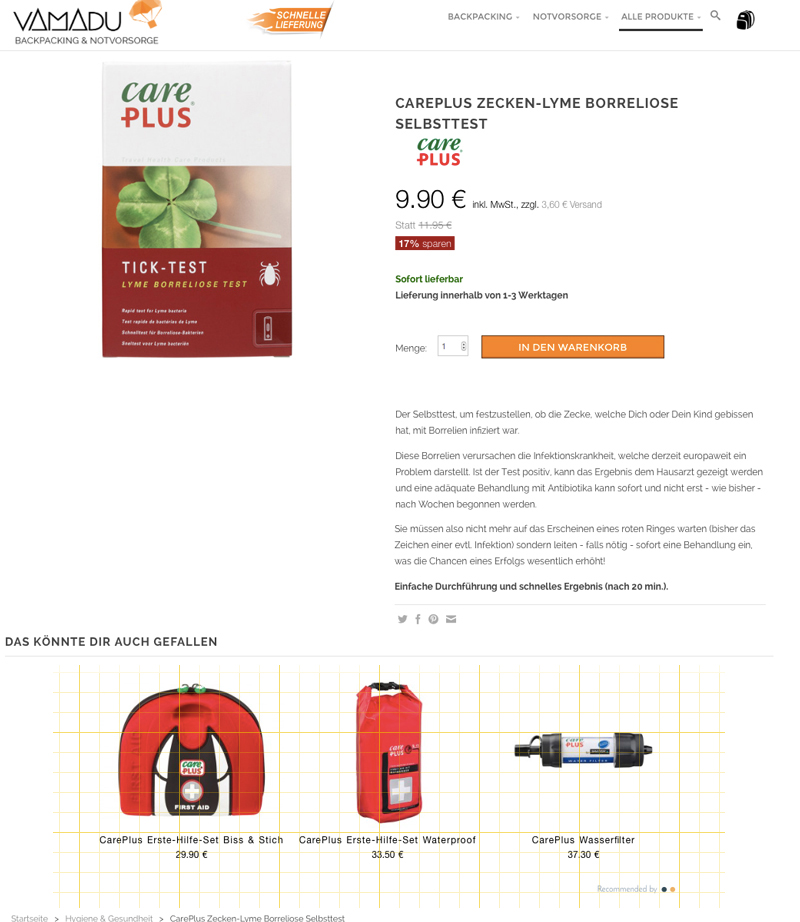 Products by Careplus
To illustrate the power of Linkcious on external sites, we have placed the Linkcious widget generated from Vamadu below:
We have configured this page to show you products from  Careplus if possible. You can use Linkcious to show your products on your blogs too!
Linkcious Links

* Linkcious is an intuitive way for ecommerce merchants to show their related products on their shop and blogs.